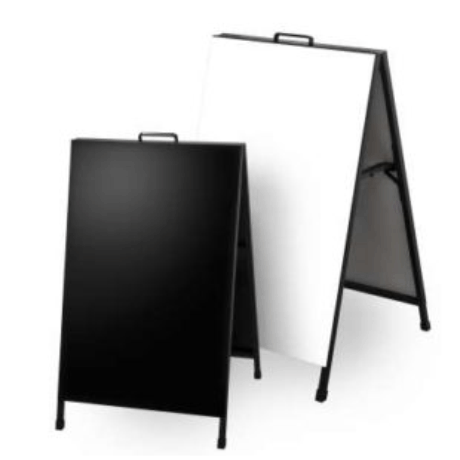 A Frame Signage
---
Looking for a creative and affordable way to advertise your business? A1 Solutions has you covered with our A frame signs!

We can help design and print your sign, then install it in no time so you can start getting the word out about your products and services.

See us today for an A frame sign that will really get people's attention!

A frame sign is a simple and effective way to advertise your business or promote an event. These signs are a great choice for advertising on the go, as they are portable and easy to install anywhere.

whether you are mounting it on a wall or simply leaning it against a building, we can provide you with expert advice and help you install in locations where you can get maximum visibility for your brand or event.

Whether you are looking for A Frame sign for Cars or designing A Frame Signs for an upcoming golf tournament, this versatile signage option is sure to help get your message out there!
Affordable
Advertising on the go
free designing
Ready to get started? Give us a call today!