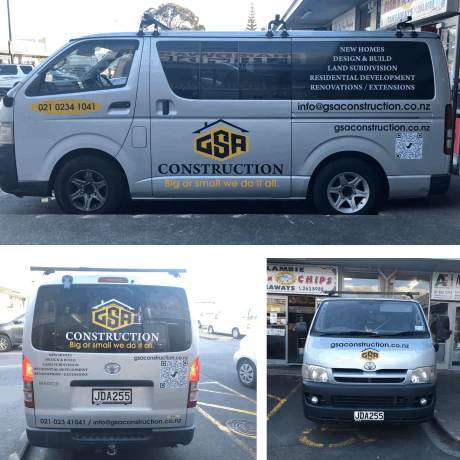 Vehicle Signage
---
Looking for an easy and effective way to promote your business?

Vehicle signage is the perfect solution! We can design and print custom graphics that will get your message across, and our team of experts can handle everything from installation to removal. We will design, print, and install custom signage that's perfect for your car, truck, van, or other vehicle. With vehicle signage, you will be able to reach a wider audience as you travel around town or even across the country. Plus, this form of advertising is highly effective and eye-catching, so you can be sure that your message will be seen and remembered.

Benefits of vehicle signage:
Inexpensive way to advertise
Can be seen by a large number of people
Get your message across quickly and effectively
Whether you are looking for a simple' signature logo or something more elaborate, we can help. We understand that every business is different, and we will work with you to create a solution that meets your needs and budget.

Contact us today to get started!