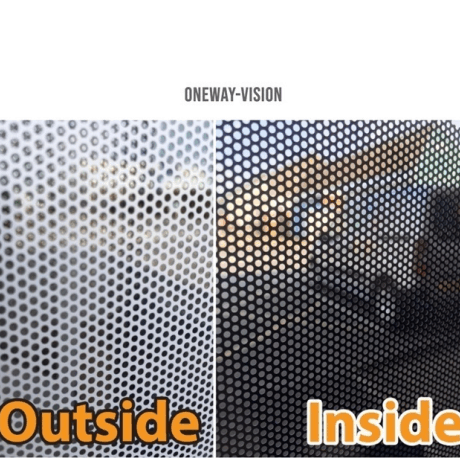 >
One Way Vision Stickers
---
Our One Way Vision Sticker is the perfect way to turn heads and get people talking. Whether you are looking to advertise your business or promote a new product, our team will work with you to create a uniquely customized design that will grab attention and get results.

One Way Vision Sticker can be a great way to get noticed. The sticker can be placed on any type of vehicle, from cars to boats, and will help to promote your business or organisation. The stickers are made from a special material that allows you to see out, but prevents people from seeing in, making them ideal for use on vehicles. They are also very durable and weather resistant, making them perfect for use in all conditions. One Way Vision Stickers are an affordable and effectiveway to get your message across, so why not try one today?

What sets us apart from the competition is our commitment to quality and service. We only use the highest quality materials to ensure that your stickers are durable and long-lasting.
Durable
Weather resistant
Affordable
Ready to get started? Give us a call today!