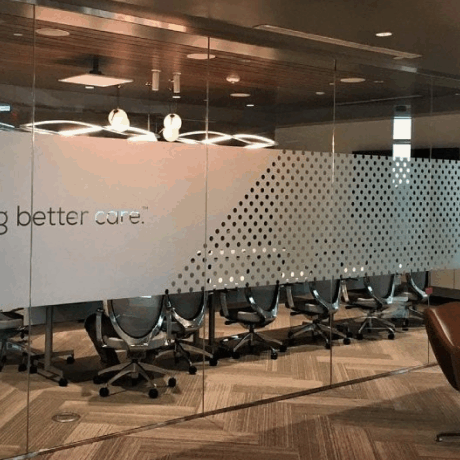 Glass Frosting
---
Glass frosting is perfect for giving your windows and glass doors a unique, stylish look. With glass frosting, you can easily add privacy to any room in your home or office. The best part is that it's totally reversible - just peel off the film when you're ready to return to clear glass.

Glass frosting is available in a variety of colours and styles to suit any taste. Choose from traditional frosted glass or go for something a little more modern with our colour tinted options. We even have etched glass designs that are sure to impress. Whatever your style, glass frosting is the perfect way to add privacy and personality to your space.

There are many benefits to frosted glass, including:
Privacy
Style
Affordability
Ready to get started? Give us a call today!